---
Ann Denman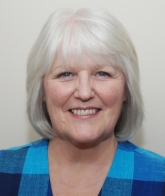 I have acquired many 'tools' in the last twenty plus years on my own spiritual journey to awareness and unconditional love and have a passion for sharing them and, through my work, I have learnt that no-one is broken. These tools include the therapies that I have trained in as well as a wealth of workshops, courses and books that over the years have added, and continue to add, to my wisdom and knowledge and have helped me discover who I am today.
I have realised that healing therapies on their own work really well but
when an understanding of Spirituality and Universal Laws are added in to
the mix there is a real enhancement to the healing potential.
My own spiritual beliefs are not based in organised religion but are far greater reaching; I do not force or preach these to anyone but share my thoughts to provoke healing when and if appropriate. I work with integrity and do not discriminate or judge anyone for their own beliefs or lack of. I know from my experience that any belief whether it be universal or personal so long as it empowers you but does not harm others is something to be encouraged.
As a schoolgirl my nickname was 'smiler' and throughout my life my 'joie de vivre' has been expressed that way particularly as my philosophy is more about letting go than hanging on to anything that could make me miserable; smiling and laughter help that. Enjoying life is the bottom line for me and laughter and smiles are ways that I include others in that joy and raise the vibration not only for me and you but for the planet and all life too.
I offer my services to help you find out who you are, what brings you joy and what your passions might be along with the new beliefs that will support these, with unconditional love compassion and in a non-judgemental way.
Bookshelves are great places to know more about a person so please take a look at My Bookshelf where you can see some of what I have read (always being updated) and you can buy the books direct from there if they inspire or call you to.

Qualifications and Courses
Surrey Open College Federation - Certificates in Foundation Counselling Skills years 1 and 2 (1995-1996)
First Degree Usui Reiki - 1996
William Glasser Institute - Basic Intensive Week in Choice Theory, Reality Therapy and Lead Management - 1999
ITEC Diploma in Anatomy and Physiology Theory (one year course)- 2000
ITEC Diploma in Reflexology (one year course) - 2001
Vertical Reflex Therapy & Synergistic Reflexology The Booth Method, practical seminar - 2001
Telford College of Arts & Technology - An Introduction to Abnormal Phsychology - 6 week course - 2001
New Bereavement & Funeral Trust - 2 day course, Funerals Explained, Funeral Friend - 2007
Second Degree & Practitioner Certificate in Usui Reiki - 2008
Practitioner Certificate in Thermo-Auricular Therapy ( Hopi Ear Candling) 2009
AAMET & EFT Founding Masters Level 1 Certificate in Meridian Tapping Techniques (EFT) - May 2009
AAMET & EFT Founding Masters Level 2 Certificate in Meridian Tapping Techniques (EFT) - May 2009
AAMET & EFT Founding Masters Level 2 Practitioner Certificate in Meridian Tapping Techniques (EFT) - Nov 2009
I am fully committed to continued professional developement.
I am fully insured with Holistic Insurance Services.