---
Welcome and thank you for visiting this website.


March 2020
In these unprecedented times I would like you to know that I am here. We may not be able to meet face to face but if you feel a need to speak to someone because you are finding life difficult and overwhelming then please do Contact me. I will not be charging for this service. I am happy to just listen and offer a new perspective or you could look at using EFT which is a great way to help yourself and in the Free Resources there is a booklet that you can read and learn how to use basic EFT. It is very effective in reducing anxiety and all those overwhelming emotions we are all feeling at the moment. As an EFT practitioner I can offer EFT over the phone and it would help that process if you are new to it and can see the tapping points in the booklet. Please know you are not alone.
I am here to help you remember how amazing you are, and how creative you can be within your life, work and relationships.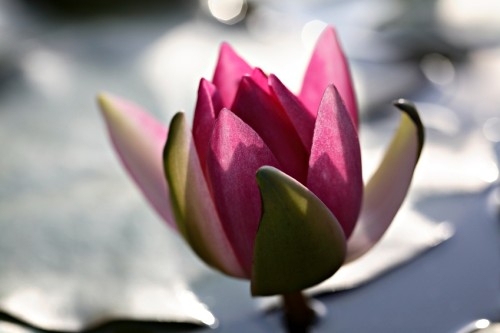 And the day came when
the risk to remain tight in a bud
was more painful than the risk
it took to blossom.
Anais Nin
I can offer you help and guidance on your personal journey of discovery and transformation. Together we can find and work with the limiting self talk, blocks and triggers that prevent you from realising your full and true potential, and clear them.
This takes courage and persistence because our ego feels threatened when we start this work and it will try to sabotage our efforts. At times it can feel a little as if life is getting worse as we peel back the layers of influence that have been shaping our behaviour and we discover deeper blocks.
And then we begin to feel lighter, our mindfullness begins to make sense, our thoughts are geared more to what we want present in our experiences; and we feel and see the real progress we have made on our journey toward being creatively involved in our own destiny and the freedom that brings.
My wish for each and every one of us is to be able to live a happy, joyful life full of peace, wonder and fulfillment.
I can promise you my compassionate and non-judgemental facilitation on your transformational journey.
---
I am based in Southwater, West Sussex, UK.